Customer Delivery Survey
To ensure we have the most up to date data in our system, including your receiving hours, please complete the survey attached to the link below.
Click Here to take Survey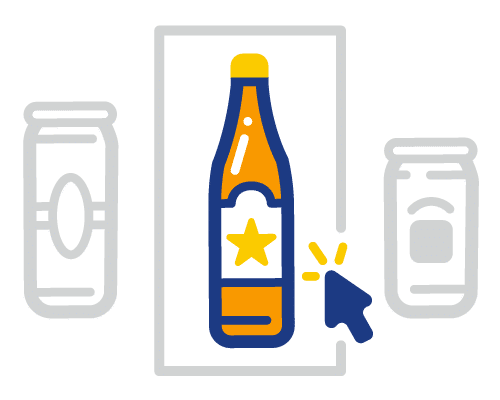 Online Ordering
Our new customer portal allows you to place orders, view your sales history, account information, invoices and access special offers. Click below to login or register.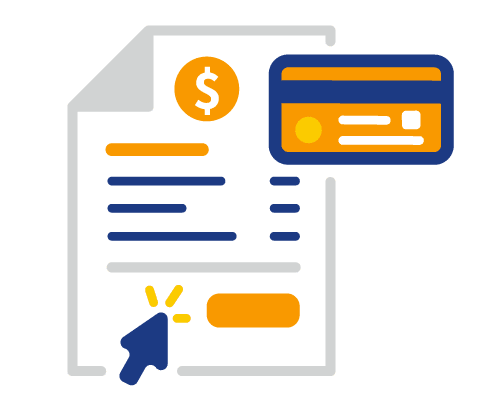 Online Payment Options
To sign up for ePay using a bank account or credit card, click below.
To sign up for automatic bank account withdrawals using Fintech, click below.
FAQ & Important Resources
How do I set up an account and order product?
New customers must first apply for a license through the NYS Liquor Authority. Once registered, please fill out a credit application and submit it to our office. Once approved, someone from our office will contact you to provide you with your account setup information and designated Sales Representative.
Who is my Sales Representative and how do I contact them?
Please call customer service at 585-427-2880 or 585-502-0502 to obtain this information.
This information can also be found in your account profile for accounts who are registered with our online ordering portal. Please visit orders.wrightbev.com if you would like to setup an online account
What is my delivery day?
Your Sales Representative or Customer Service can provide you with this information. This information can also be found under the account profile information if you are registered for online ordering. Register for an online account here.
Who do I contact if I missed my delivery or need to adjust an order?
Please contact your Sales Representative no later than 3pm to submit any changes. You can also contact Customer Service at 585-427-2880.
Who do I contact to verify my outstanding balance?
Monroe county contact: Diane Giuseppetti at 585-424-9604.
Ontario, Yates, Seneca, Wayne, Schuyler, Steuben, Cayuga counties contact: Patty Meyer at 585-424-9672.
Erie, Niagara, Genesee, Livingston Orleans, Wyoming counties call Pam Russell at 585 424 9652.
Chautauqua, Cattaraugus, Allegany, Southern Erie counties call Rob Atwood at 585-424-9685.
Do you accept credit card or electronic payments?
Automatically pay your bills or manually pay by check or credit card through our online payment processing vendors. ACH automated payments are processed by Fintech and we now are accepting credit card payments through FTNI which also offers manual payment options.
What are your hours of operation?
Office hours are Monday-Friday from 8am to 5pm and our warehouse is open from 9am to 4pm.
We are closed during the following major holidays: New Year's Day, Memorial Day, Fourth of July, Labor Day, Thanksgiving, and Christmas Day.
I have a special event and would like to use a beer trailer, what should I do?
Refer to the Services page to see if you qualify for a beer trailer and please review our draft trailer policies.
What products do you carry?
Our products can be viewed on the Portfolio page. Please note this does not include seasonal varietals. Refer to the PDF downloads on the page to view our seasonal offerings.
What territories do you service?
What temperature should I store my beer?
Keep draught beer cold so it pours easily, profitably and at peak freshness. The number one factor affecting how draught beer pours is temperature. At retail, even a few degrees increase above the ideal maximum of 38°F can create pouring problems, especially excessive foaming.
Facts about draught system cleaning
Keep draught beer lines clean to maintain brewery-fresh flavor. The number one factor affecting draught beer quality is poor line hygiene. Retailers must take an active role in making sure their draught beer lines are cleaned properly and regularly.
When can I expect to see the new seasonal beers?
It's entirely up to the brewery as to when seasonal brews are produced and made available for sale. Typically the beer calendar breaks down into the four different seasons: Fall, Winter, Spring, Summer. Also, there are certain beer categories that fall within these seasons such as- Oktoberfest, Holiday brews, and Limited Release brews.
I tried a beverage and really liked it. Where can I find this product to purchase?
Use our 
Beverage Finder
to find the nearest location to purchase our products.
Is there anything I should know before serving beer?
Yes! In order for your patrons to have the best experience possible you need to make sure your glassware is in proper condition. This process is known as "Beer Clean Glass", which forms a proper head and creates residual lacing as the beer is consumed. Before use, beer glassware should be kept either chilled or slightly below room temperature. Using a dishwasher or serving beer fresh out of a wash are not recommended.
How to ensure quality in beer (video)
Watch a short video about ensuring your beer quality stays consistent and optimal.
Wright Credit Application
Draught Beer Troubleshooting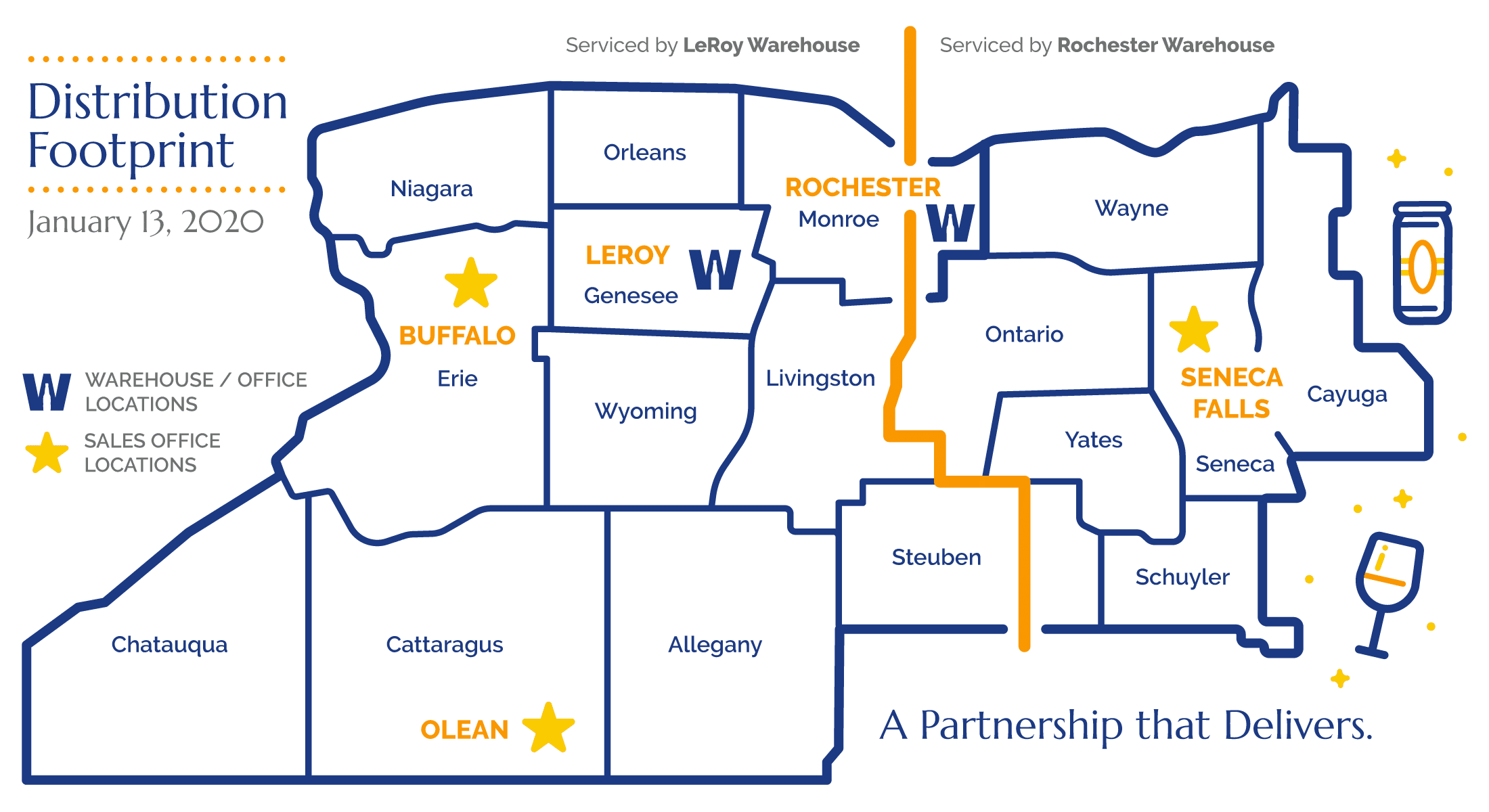 Buffalo
(Sales Office)
150 Lawrence Bell Drive
Buffalo, NY 14221
(585) 502-0502
Olean (Sales Office)
243 Root Street
Olean, NY 14760
(585) 502-0502
lERoy
3 Wright Avenue
LeRoy, NY 14482
(585) 502-0502
ROCHESTER
3165 Brighton Henrietta Townline Road
Rochester, NY 14623
(585) 427-2880
Seneca Falls
(Sales Office)
2261 Mound Road
Seneca Falls, NY 13148
(585) 427-2880
Special Events & Draught Tech Service