A rich family legacy of servicing our community since 1953.
Wright Beverage Distributing's story begins in 1953 with its three founding partners: Claude G. Wright (Sr.), Robert E. Wisner, and Bruce E. Wright. In these early years the company distributed for three primary brewers: Joseph Schlitz Brewing, F.X. Matt Brewing Co., and Molson Breweries of Canada.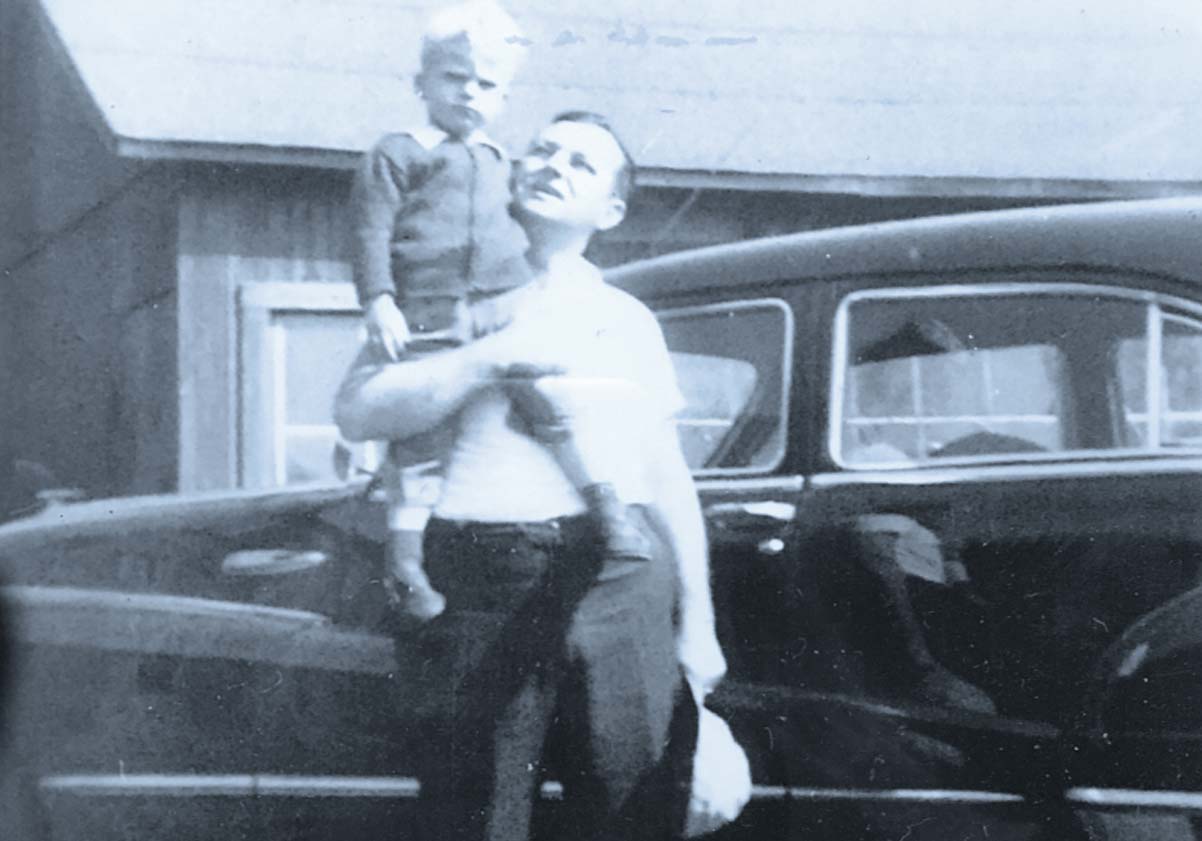 Claude G. Wright (Sr.) with son and future owner, Claude H. Wright.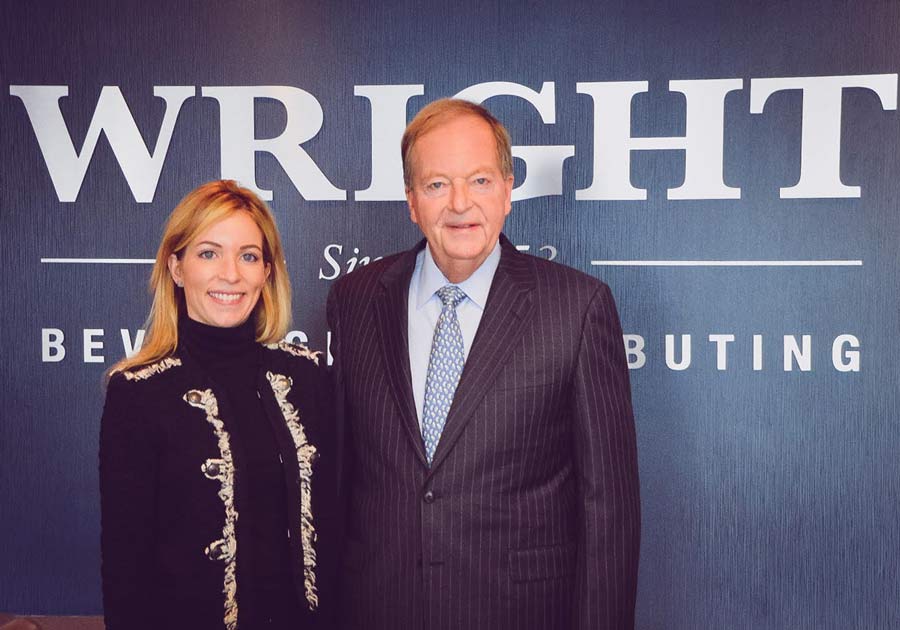 Claude H. Wright pictured with daughter Tessa Tobin in 2018.
Growing with the Next Generation.
Claude's son, Claude H. Wright, CEO, purchased Wright Beverage Distributing in 1977 from all three owners, after seven years of employment as an Assistant Vice President in corporate banking with Marine Midland Bank. Throughout Claude's tenure as owner and CEO, the company has grown from 500,000 cases and 28 employees to over 16.5 million cases and more than 625 employees. The family legacy lives on with Tessa Tobin working with her father, Claude, as a third generation owner.
Solidifying our Place as a Top Distributor.
With a fervent passion for customer service and employee morale, the corporation now services seventeen and a half counties in Western New York operating out of multiple state-of-the-art facilities and sales offices. Wright Beverage Distributing has received numerous national awards including the Coors Founders Award and the Guinness Golden Bar Award ,which is given to the National Distributor of the year, and has been featured countless times on Rochester's Top 100 companies.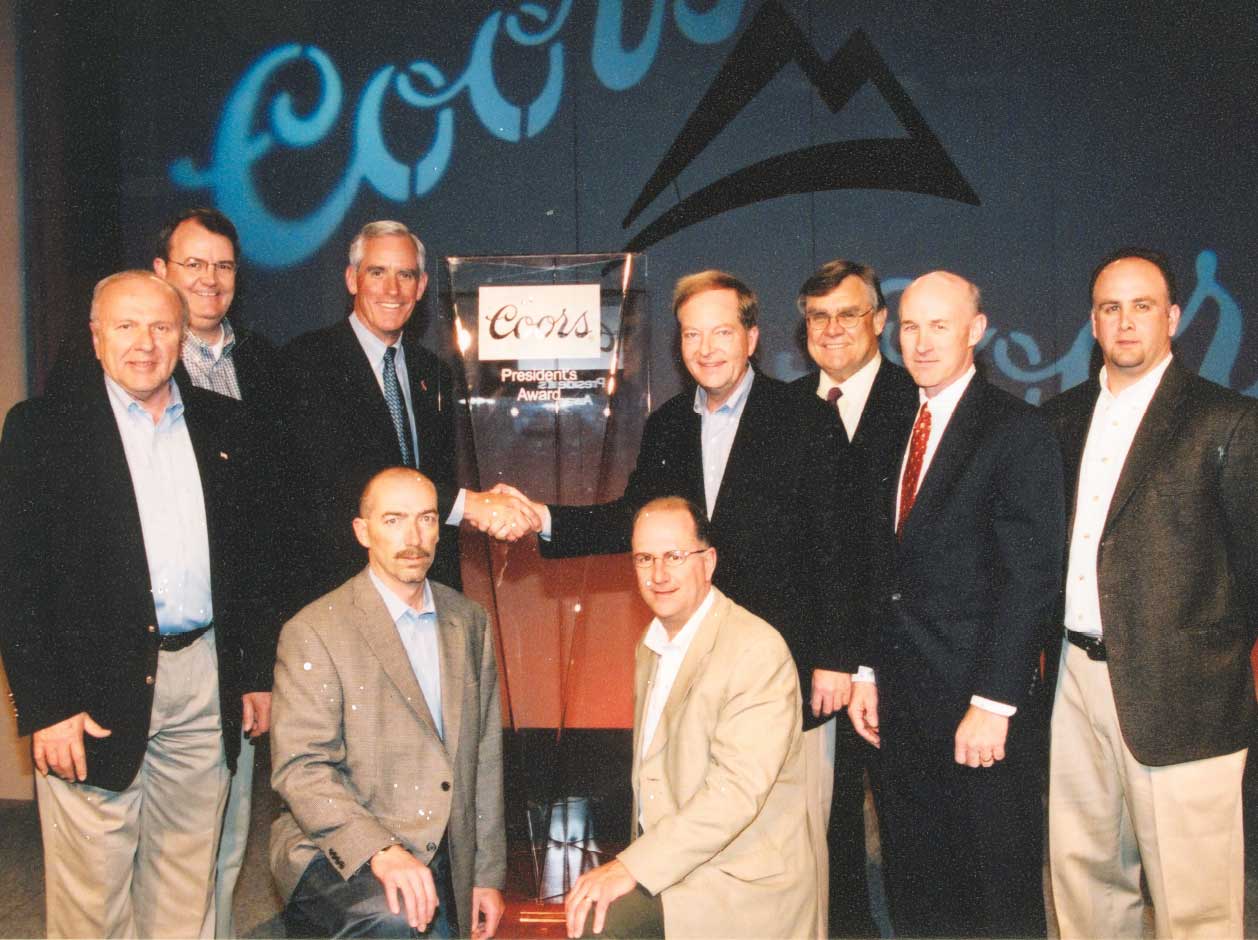 Claude H. Wright shaking hands with Peter Coors when Wright Beverage won The Coors Founder's Award in 2008.
"Work hard, play hard, take chances and learn from mistakes. That's what makes us successful."